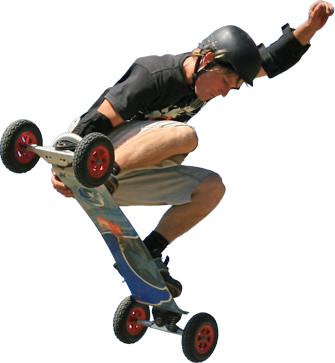 Dirtboard Waihi, New Zealand

Mountainboarding Waihi
Mountainboarding is a fusion many sports, particularly skating, surfing and snowboarding.
Mountainboards are also known as 'All-Terrain Boards'. These four wheeled boards will cruise over almost any surface - grass, dirt or pavement. All you need is a slope and gravity does the rest.
Start off on a gentle, grassy slope and progress up to a purpose built dirt track complete with berms and jumps.
Sorry, but Dirtboard Waihi is no longer operating.